A typography broadside written by Beatrice Warde about the power of type has gone viral of late.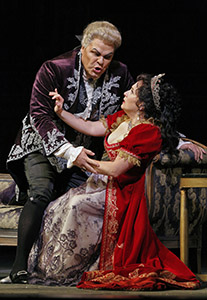 By Paul Duclos
Published: November, 2014
A typography broadside written by Beatrice Warde about the power of type has gone viral of late. But that's not where we spotted it. Serendipity led to its discovery on the Sutter Street storefront of Argonaut Book Shop, which has been reduced in floor space due to escalating rents in San Francisco's commercial district:
This is a Bookshop
Cross-roads of Civilization
Against the ravages of time
Armoury of Fearless Truth
Against Whispering Rumour
Incessant trumpet of trade
From this place WORDS may fly abroad
Not to perish as digital waves but fixed in time.
Not Corrupted by the Hurrying Hand But Verified in Proof
Friend, you stand on sacred ground
THIS IS A BOOKSHOP
When we last wrote about Argonaut, we observed that it has long been revered as a resource for all things related to California history. That hasn't changed. While the place is a bit more intimate now, its true scale and impact will not be diminished. Owner Robert Haines Jr. assures us that his inventory remains strong and customer service will always be key.
One final note: the place has cult status as well. When Alfred Hitchcock came across Argonaut, he quickly befriended Haines and insisted that it be used for a scene in his new movie Vertigo. The shop was called "Argosy" and it lives on in cinematic posterity. The shop is located at 786 Sutter St. For more information, call (415) 474-9067 or see www.argonautbookshop.com.
The Power of Tosca
San Francisco Opera presents Puccini's Tosca in five performances this month. Italian maestro Riccardo Frizza conducts Puccini's masterful melodrama in which a great singer, a rebellious painter and a corrupt police chief engage in a deadly test of wills. Armenian soprano Lianna Haroutounian makes her San Francisco Opera debut in the title role, and tenor Brian Jagde and bass-baritone Mark Delavan return as Mario Cavaradossi and Baron Scarpia, reprising roles they sang together in San Francisco Opera's 2012 production. The company's elegant and classic production, designed by Thierry Bosquet, is directed by Jose Maria Condemi.
One of the most celebrated sopranos of her generation, Lianna Haroutounian makes her San Francisco Opera debut singing the role of Floria Tosca for the first time. Haroutounian is in high demand throughout Europe for her portrayals of many of Verdi and Puccini's heroines, including Desdemona (Otello), Mimì (La Bohème), Amelia (Un Ballo in Maschera), Elisabetta (Don Carlos) and Cio-Cio-San (Madama Butterfly). Upcoming engagements include her Metropolitan Opera debut as Elisabetta, Leonora in Il Trovatore in Naples and Mimì at the Royal Opera, Covent Garden. Classique News reported: "Her tone is sumptuous, one of those rich and strong Slavic voices with a superlative proficiency. A voice perfectly placed, effortlessly striking and echoing high notes and powerful low notes."
American tenor Brian Jagde returns to San Francisco Opera as Mario Cavaradossi, a role he performed previously with the Company in 2012 as well as at Deutsche Oper Berlin and Santa Fe Opera. The tenor's most recent San Francisco Opera appearance as Pinkerton in Madama Butterfly was praised for its "velvet lyricism" and "strapping vocal authority" (San Jose Mercury News). Recent career highlights include Count Elemer (Arabella) with the Metropolitan Opera and Don José (Carmen) in Limoges. Jagde's engagements this season include Pinkerton at Royal Opera, Covent Garden; Don José with Portland Opera; and a recital at the Mondavi Center in Davis.
Mark Delavan, well-known to Bay Area audiences for his acclaimed portrayal of Wotan and the Wanderer in the Company's 2011 Ring cycle, reprises the role of Baron Scarpia alongside his 2012 castmate Brian Jagde. The American baritone has appeared at San Francisco Opera in more than seventeen previous productions, including Marquis d'Obigny in La Traviata, Moralès in Carmen, and The High Priest of Brahma in L'Africaine. He has performed the role of Scarpia at Deutsche Oper Berlin; Royal Opera, Covent Garden; the Metropolitan Opera; Cincinnati Opera; Pittsburgh Opera; and the Canadian Opera Company in Toronto, among others. Delavan's recent engagements include Wotan and the Wanderer in the Ring cycle at the Metropolitan Opera and at Deutsche Oper Berlin.
Italian conductor Riccardo Frizza made his San Francisco Opera debut with 2011's Lucrezia Borgia and returned in 2012 for I Capuleti e i Montecchi. In demand throughout Europe and at the Metropolitan Opera, Frizza's recent engagements include leading operas in Paris, Zurich, Milan, Vienna, Munich and New York City.
This production, which was first conceived by Lotfi Mansouri in 1997, is a re-creation of Armando Agnini's Tosca production that opened the War Memorial Opera House in 1932. This marks the third time Jose Maria Condemi has directed the work at San Francisco Opera, following presentations in 2008 and 2012. For more info, see sfopera.com.