Archives
January 2018

Around the Bay in January 2018
This January, celebrate the 28th anniversary of the sea lions' arrival to PIER 39. More...
WATERFRONT ACTIVITIES January 2018
The Galapagos Archipelago, first visited by Charles Darwin 151 years ago aboard the HMS Beagle is a wildlife paradise still largely intact due to its protection as an Ecuadorian National Park. More...

Port of Oakland Extends Rent-Free Lease for Sailors' Getaway
Nearly 5,000 sailors arrive here each year on container ships. More...

It's All About Family: A Countercultural Proposal
For many, the month of January represents rejuvenation and an opportunity to get back to the wholesome pursuits of self-improvement. More...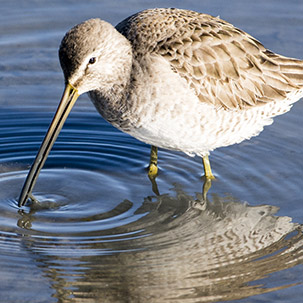 Fighting to Prevent Coal Pollution in the Bay-Again
Like a creature from a horror movie that keeps coming back from the dead, the threat of coal pollution is menacing San Francisco Bay again. More...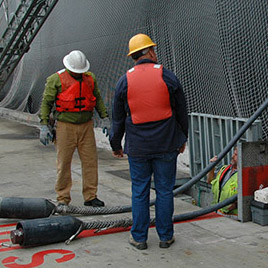 Port of Oakland Announces Impending Update to Its Air-Quality Plan
The Port of Oakland has announced it will assemble a task force to review its existing Maritime Air Quality Improvement Plan (MAQIP) and recommend changes in anticipation of projected growth at the port. More...

This Month Marks a Turning Point in California's Budding Relationship With Legal Cannabis
It all began in 1972 with Proposition 19, the California Marijuana Initiative, which was the first time a statewide ballot measure appeared that attempted to legalize marijuana in the United States. More...

Clean-Air Expert Calls Out "Fraudulent" Orcem Environmental Analysis
On the morning of Wednesday, December 13, a group of people gathered in Vallejo who oppose the building of a cement plant and deep water port on the shores of Vallejo near the entrance of the Mare Island Strait. More...

Secchitano Wins Maritime Union Election
Marina V. Secchitano, indefatigable ferry advocate and longtime Northern California regional director of the Inlandboatmen's Union ("IBU"), has won election as national president of that union, defeating the incumbent, Alan Cote. More...

Christian San Miguel
If you're boarding the ferry in Vallejo on any given afternoon, chances are you're a passenger aboard a boat captained by Christian San Miguel. More...

Port of Oakland Posts Yearly Increase in Cargo
Port of Oakland containerized import volume for 2017 is outpacing 2016 totals despite a decline last month. More...

ON OUR COVER January 2018
On December 14, the State of California's Bureau of Cannabis Control began issuing the first group of commercial cannabis licenses for retailers effective January 1, 2018. More...