Archives
November 2012

Around the bay in November 2012
Delighting families, couples and ice skating enthusiasts for over 20 years, the Holiday Ice Rink at Embarcadero Center presented by Hawaiian Airlines will open to the public for nine magical fun-filled weeks beginning November 7 through January 6. More...
WATERFRONT ACTIVITIES November 2012
Come experience on of the premier paddling destinations in California on this guided kayak tour! Wildlife abounds in this spectacular setting, one of the largest protected bays and coastal area in California. More...

The Best Way to Get Where You're Going
With all the ghoulish predictions of traffic armageddon, I thought I would challenge my 62-year-old body and see if I really could bike to the America's Cup races from Alameda. Skipping out of work at 2 p.m. and biking from the middle of the island, I caught the 2:25 ferry. More...
Large Solar Array Unveiled at San Rafael Airport
Marin County's largest solar installation debuted in October at the San Rafael Airport. Muir Beach-based Synapse Electric installed the 972 kW AC project, which is now supplying locally-grown renewable energy to Marin Clean Energy (MCE) customers. More...

Big Events on the Horizon
Crown Point Press—a fine art print publisher, gallery and independent bookstore founded in 1962 by master printer and writer Kathan Brown—is a hidden gem tucked away around the corner from SFMOMA at 20 Hawthorne Street. More...
Cosco Busan Oil Spill Five Years Later: Could It Happen Again?
Five years ago, on the morning of November 7, the 900-foot container ship Cosco Busan left Oakland in heavy fog with low visibility. It side-swiped a Bay Bridge tower, ripping open two fuel tanks and pouring more than 53,000 gallons of heavy bunker fuel into San Francisco Bay. More...

Epic Rescue To Save Capsized AC Catamaran
ORACLE TEAM USA, the defender of the 34th America's Cup, capsized its giant AC72 catamaran on San Francisco Bay during a training session in October. No one on the crew was injured. More...

ORACLE TEAM USA SPITHILL Wins Second Consecutive America's Cup World Series
ORACLE TEAM USA SPITHILL rebounded from last place at the first turning mark of the "Super Sunday" fleet race finale to win the America's Cup World Series San Francisco Championship. More...

BRIDGE UPDATE November 2012
Talk about a working waterfront! The new East Span of the Bay Bridge, the largest public works project in California history, reaches new milestones seemingly every week as workers race toward the September 2013 finish line. More...

The Ride of My Life
I've been away from the Bay Area sailing in Turkey, and returned just in time for an amazing weekend: Fleet Week, the Castro Street Fair, the Cal and Stanford games, the A's and the Giants in the playoffs, Hardly Strictly Bluegrass in Golden Gate Park, the Blue Angels in the air, the Columbus Day Parade in North Beach, and the America's Cup World Series on the Bay. It was quite a weekend, and there was something for everyone! For me, it was those 45-foot catamarans racing in the America's Cup World Series. More...

Captain Jeremiah Brazil
Captain Jeremiah Brazil of Blue & Gold Fleet recently helmed a Bay Cruise for visitors to the San Francisco Bay. "It's beautiful today, a little overcast but calm waters and clear skies," he said. More...

New Exploratorium Strives for Zero
Moving to Pier 15 from its current location at the Palace of Fine Arts triples the amount of space at the Exploratorium and doubles the amount of classroom space and meeting space. More...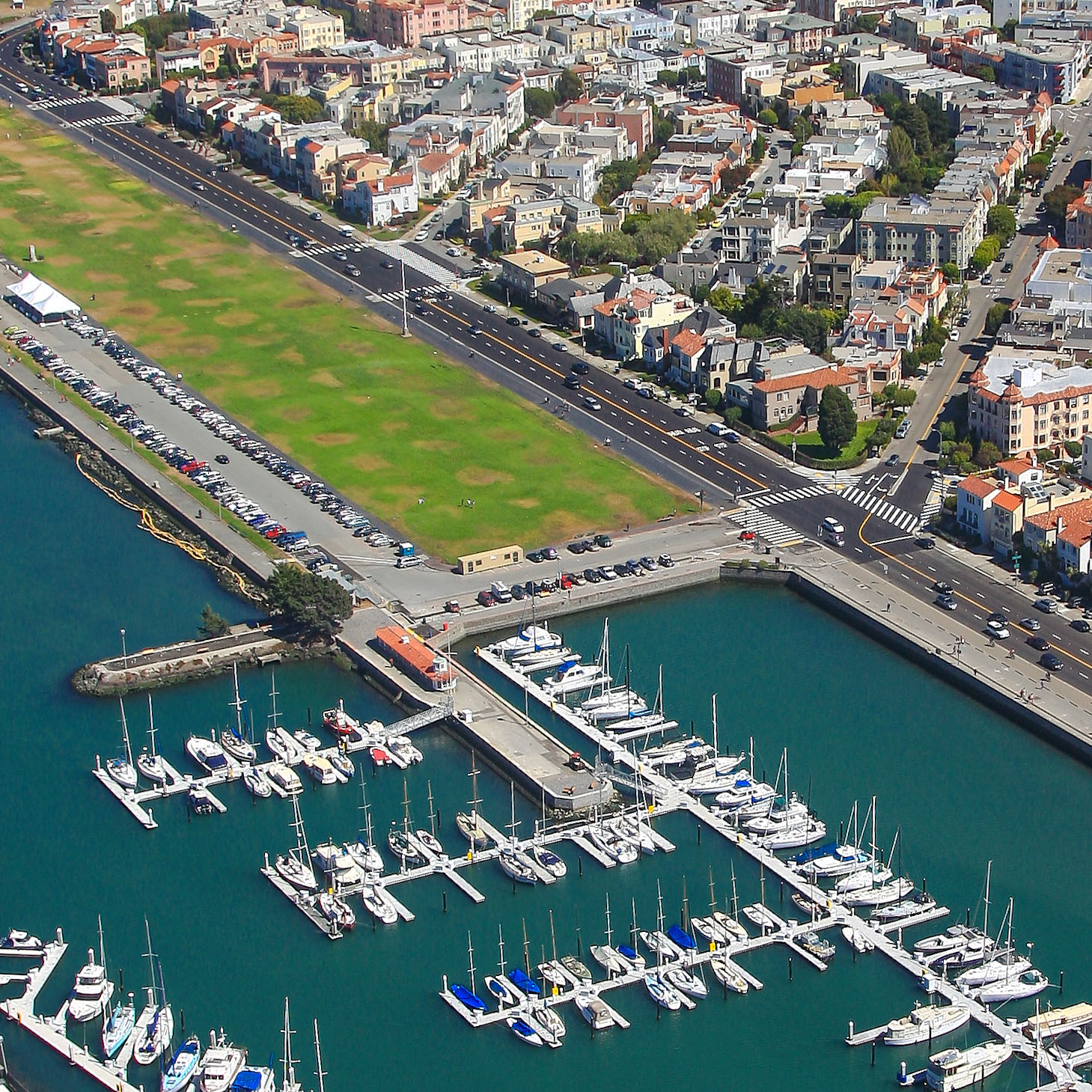 West Harbor Project Almost Complete
Dutra Construction is in the final months of completing the $22 million San Francisco West Harbor renovation project. The project broke ground back in April 2011 and will be complete by January 2013. More...

Update on Brannan Street Wharf Project
Located on the San Francisco Embarcadero Promenade between Pier 30-32 and Pier 38, and replacing Piers 34 and 36, the Brannan Street Wharf will be a large new public park jetting out over the water. More...

Oakland Waterfront Worker Dies in Crane Accident
A crane mechanic was killed in an industrial accident at a Port of Oakland terminal on October 23. The mechanic was identified by the Alameda County Coroner's Office as Mark Arnett, 51, of Oakland. More...

Appeals Court Stays Bar Pilots Public Records Order

ON OUR COVER November 2012
The working waterfront built this City, and this month we focus on a number of ongoing projects that will shape the future of the Bay environs. More...