Archives
May 2018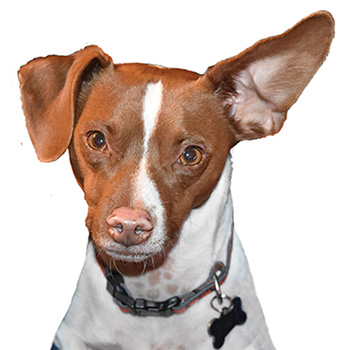 Around the Bay in May 2018
Join Provenance Vineyards on Saturday, May 19 from 11 a.m. to 1 p.m. to support their friends at Napa Humane, who work tirelessly to promote the welfare of companion animals across our region. More...
WATERFRONT ACTIVITIES May 2018
Antarctica is said to be the coldest, driest and windiest place on earth, but this immense wilderness is also a fabulous and virtually pristine paradise chock-full of wildlife with an incomparable scenery of mountains, snow and ice. More...

Cults and Collectives
As many of our readers know, ferries played a major role in much of classical literature, and specifically in tales of mythic journeys. More...

Art & Wine Festival Returns to Jack London Square
In celebration of Oakland Art Month this May, the Jack London Square Art & Wine Festival returns Saturday, May 19 from 12-5 p.m. More...

THE COAST GUARD AUXILIARY
April 22 was Opening Day on the Bay, which was the topic of my column last month. More...

Aquarium of the Bay Is Growing Jellies
The Aquarium of the Bay recently received 80 captive-bred juvenile white spotted jellies, Phyllorhiza punctata, and they are growing up behind the scenes. More...

San Francisco Launches Free LED Lightbulb Program
San Francisco is distributing 100,000 free LED light bulbs throughout the city to help bring electricity bills down and improve the lives of residents by providing them with better-quality light. More...

State and Local Officials Speak Out in Favor of Regional Measure 3
Over the last few months, Bay Crossings has discussed the importance of passing Regional Measure 3 (RM3), which will appear on the upcoming June 5 ballot. More...

A Big Boost for Bay Wetland Restoration
If you're a Bay Area voter, congratulations! Your vote has begun making a difference for San Francisco Bay. More...

Third Eastbound Lane Opens on Richmond-San Rafael Bridge
On April 20, Caltrans opened a long-awaited third eastbound lane on Interstate 580 to accommodate peak period traffic from San Rafael to Richmond. More...

Coast Guard, Partner Agencies Conduct Large-Scale Water Rescue Exercise
United States Coast Guard Sector San Francisco personnel hosted an interagency preparedness exercise at Yerba Buena Island on Saturday, April 24, with around 100 participants from 16 agencies, including Oakland International Airport, San Francisco Bay Area Water Emergency Transportation Authority (WETA), Alameda County Fire and Members of the Bay Area Search and Rescue Council. More...

Bay Area Ferry Fleet Will Make Historic Transition to Renewable Diesel
San Francisco Mayor Mark Farrell, the San Francisco Department of the Environment and the Port of San Francisco announced last month that ferries serving the Bay Area will transition to renewable diesel, becoming the first region in the nation to adopt the environmentally-responsible fuel standard. More...

Ferry Building Expansion Update
The San Francisco Water Emergency Transportation Authority (WETA) has announced several new routes that are planned to begin service in the years to come. More...

Donna O'Dea
Good vibes are plentiful on the ferry boats in the Bay Area, and the happiest person on board may very well be Donna O'Dea. More...
Port of Oakland Hosts High-Tech Summit
When the American Association of Port Authorities staged its annual "Smart Ports" seminar in Oakland in March, the host gateway was able to showcase its digital shipping platform, which should debut and speed up global trade flows by the third quarter of 2018. More...

ON OUR COVER May 2018
Regional Measure 3 (RM3) will on the upcoming June 5 ballot. More...