Archives
July 2018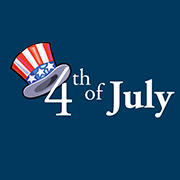 Around the Bay in July 2018
The SS Jeremiah O'Brien, the famous WWII Liberty Ship berthed at Pier 45 in Fisherman's Wharf, invites you to come aboard to view San Francisco's Independence Day fireworks extrava-ganza. More...
WATERFRONT ACTIVITIES
Why settle for just an OUPV license when our USCG approved Captain's course meets the requirement for not only the OUPV/6-PACK License; but also - OUPV up to 100 GT - Master or Mate Near Coastal less than 100 GT - Master or Mate Inland less than 100 GT. More...

Jack London Would Have Loved These Books
While most Bay Crossings readers have at least a passing knowledge of literary legend Jack London, few probably know much about his wife and soul mate, Charmian Kittredge London, who helped shape his destiny while becoming an impressive creative force herself. More...

What Could Go Awry? (Part 1)
What are the strongest winds you're ever been out in? It's one of the most frequently asked questions new students have for a sailing instructor More...

Reducing Whale Deaths in California Waters
It's been a tough couple of months for whales in and around the San Francisco Bay. More...

San Francisco Waterfront Takes Steps to Reduce Plastic Straw Pollution
San Francisco's Pier 39 and Aquarium of the Bay announced a plan last month to minimize the distribution of plastic straws along the San Francisco waterfront in an effort to reduce the harmful pollution of waterways. More...

Love San Francisco's Waterfront? Get to Know the Embarcadero Seawall.
Did you know that everything along San Francisco's beautiful Embarcadero waterfront is protected by a Seawall? If you have never heard of the Embarcadero Seawall before, you are not alone. More...

No Coal in the Bay
We were on the Baykeeper boat for a pollution patrol recently when I noticed something surprising. More...
MTC Wants Public's Ideas for Transportation Solutions
In late June, the Metropolitan Transportation Commission (MTC) and the Association of Bay Area Governments (ABAG) kicked off an 11-week campaign to solicit big, bold and billion-dollar (or even more) ideas from individuals, companies, public agencies and nongovernmental organizations alike for improving mobility across the nine-county Bay Area. More...

Fourth of July Waterfront Fireworks
Watching a waterfront fireworks display from a boat, the shoreline or hillside overlooking the water is always a unique and special treat for Bay Area residents. More...

New 400-Passenger Ferry Joins WETA Fleet
In June, the 400-passenger Argo became the newest vessel to join the WETA fleet. More...

Rob McCrimmon
It is a noble thing to help others for a living, and Rob McCrimmon has made a career out of it. More...
Vallejo Cement Factory Just Became More Controversial
The controversial Vallejo Marine Terminal and Orcem cement plant just became more controversial, claim community groups throughout the Bay Area who are charging the terminal could ship dirty coal through the city. More...

Port of Oakland Builds for the Future
In a move signaling long-term confidence in the Port of Oakland's strategic plan, SSA Terminals has signed an agreement to maintain its operations there well past the current lease expiring in 2027. More...

ON OUR COVER July 2018
San Francisco's Seawall was built more than a century ago, before the Golden Gate Bridge, before Coit Tower, and way before modern engineering techniques to address earthquakes. More...
test
test More...