Archives
December 2002

MTC Puts 511 Service Under Bay Area Holiday Tree
Bay Area residents will get an early Christmas present when the Metropolitan Transportation Commission (MTC) officially activates its 511 phone- and Web-based traveler information system at a Dec. 6 ceremony in Walnut Creek. The new 511 number will join 411 and 911 on the list of easy-to-remember, three-digit phone numbers delivering important public services. More...
Screed or Savior?
Lawsuit-happy activist David Schonbrunn charges that government agencies like the Metropolitan Transportation Commission (MTC) and the United States Environmental Protection Agency (EPA) have defaulted on promises to meet air quality and public transit levels. Of course, these agencies are simply doing what the general public wants, which is to say one thing (we want clean air) and do another (drive cars willy-nilly). Much as the political process broke down over the issue of civil rights, leaving to the courts the task of forcing desegregation through coercive busing and other hugely unpopular measures, Schonbrunn looks to the courts to halt sprawl, which means making people stop driving cars. Since it's generally regarded that would take much higher gas prices, might we see courts soon ordering $5 a gallon gas taxes? Is David Schonbrunn the Martin Luther King of the sustainable communities movement? Bay Crossings sits down with MTC's tormentor to find out more. More...

Hercules Explodes Again
Hercules used to build dynamite but now it's the community itself that's exploding. Our December WTA pages takes a look at this dynamic Bayside community and the special role ferry service looks to play in its future. More...
Bay Trail's Stunning Vistas
You may be among the hundreds of thousands of Bay Area residents who cross over or under San Francisco Bay every day, but how often do you think of going around it? Thanks to a visionary project begun more than a decade ago, walkers and bicyclists can now explore 230 miles of Bay shoreline. More...
Bay CrossingsJournal
Her soft round face, hawk sharp brown eyes stare past the trimmed tan bark sails, past the bow anchor, out into the invisible universe of wind and tide, the temporary sketching of cumulous clouds, a white frontal draped over blue sky, building to the north, blocked by the onshore southwest wind. Two dolphins spurt by, heading west toward the inlet, getting ready for the incoming tide. More...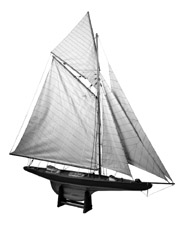 Nautical Shopping for the Holidays!
Want to give that special salt a gift with a nautical twist? Check out the Maritime Store at the Hyde Street Pier in San Francisco where you will find everything from classic model yachts to decorative compasses, barometers, and even nautical weathervanes! More...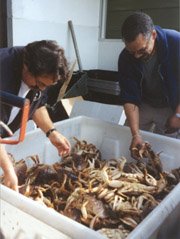 Exceptional Start for Crab Season
San Francisco fishermen have a head start and fighting chance this season to support their businesses and families. This 2002/2003 season is different from recent years. Local fishermen have a two-week lead on big fishing machines from Oregon and Washington. Big boats have huge holds that enable mass harvest. They begin mass harvest in the San Francisco region on December 1st, working up the coast following the staggered seasons of crab migration Local boats take smaller segments out of pods versus harvesting the whole pod. Local crab are brought in multiple times a week until the salmon season starts. One might think consumer prices would go down with larger boats participating. That did not happen. When free of local competion, the price doubled. The result is a local fishing economy being squeezed and a growing concern for longevity and health of the fishing grounds. This season deserves a close and careful look. More...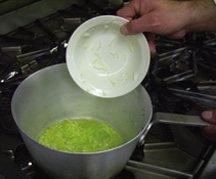 Bay CrossingsCuisine
Joe and Al Scoma opened Scoma's Restaurant in 1965, supported by a fishing boat and family participation. Scoma's enduring popularity could be from the fabulous location in the heart of Fisherman's Wharf harbor, with a second location near the ferry docks in Sausalito. It could also be from the warm sense of welcome that makes everyone feel like family the moment they walk in the door. Owning their own well-run fishing boat ensures seafood quality. And a key reason for success is keeping true to Grandma Anna Scoma's special way of preparing signature dishes like Cioppino. More...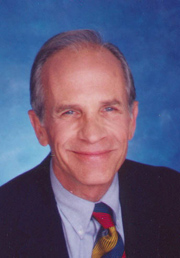 Novato Mayor Michael Di Giorgio Adamant About Ferry Service for Port Sonoma
Mayor Discusses Allaying Environmental Concerns via Government Takeover of Site from Controversial Developer, Higher Gas Taxes, and Better Regional Planning More...
Security Issues at the Port of San Francisco
The Port of San Francisco has security concerns that are much more varied and complex than almost any other port, encompassing not only a variety of maritime cargo terminals, but much, much more including the dramatically increasing cruise ship activity (that will soon necessitate the construction of a new cruise ship terminal), world-famous tourist attractions such as Fisherman's Wharf and Pier 39, major public access facilities such as Pac Bell Park, renowned structures like the Ferry Building, a commuter ferry terminal that is expected to grow dramatically as the regional ferry system comes into being, excursion boat terminals, a commercial fishing harbor and fish processing terminal, a ship repair yard and dry dock, lay berths for Maritime Administration vessels, the strategically important western anchorage of the Bay Bridge, two major power plants, and numerous public waterfront piers and promenades. More...

Local Girl Makes Good in Both SF & NY!
Paige Peterson grew up in the San Francisco area on the Belvedere Lagoon. When she was 18, her Mom, successful interior designer Corinne Wiley, came home in a rush one day and asked Paige if she would paint pictures for the soon-to-open model homes she was decorating. Paintings needed to be purchased from someone, so why not Paige, who was rapt in her art classes at the time. Paige was excited to earn money doing something she loved. Corinne advised her to paint pictures in multiple styles so they would not look like the same artist. She gladly accepted this exciting challenge, asking only how much, how many, and when. As her mother prepared to leave again, she said she would pay Paige $100 per piece if she could deliver on time. As her Mom walked out the door, she told Paige she had to complete 20 paintings and that she needed them in one week. Without hesitation, she did it. More...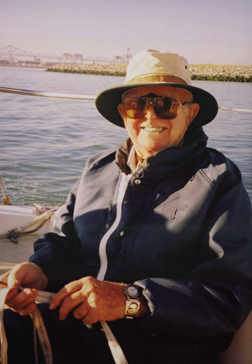 Father of a Ferry Captain Celebrates 81st Birthday Chistmas Day
Dave has been a sailor since he was 8 years old. His Dad made him a raft made of three rail ties and his Mother made a square sail from a sheet. Using a paddle to steer, he sailed brave and proud on the waters of the one-acre lake on the family dairy farm in the San Joaquin Valley. Upwind was a bit tricky. More...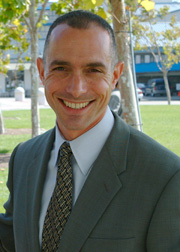 Working Waterfront In their own words
The Environmental Planning Department provides a range of planning and regulatory compliance services to the Port of Oakland's seaport, airport, and real estate divisions. Our mission embodies the concept of sustainable environmental stewardship. We work to ensure that the Port's activities are conducted in a manner that supports and promotes the long-term health of the human and natural environment. More...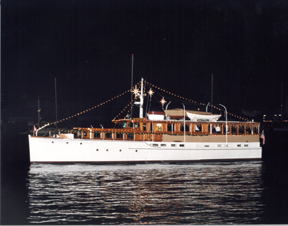 Everyone loves a parade
Grab loved ones, warm jackets and head down to the waterfront! More...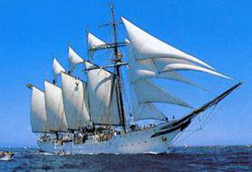 Juan Sebastian de Elcano
Sail San Francisco has arranged to host a Spanish Navy training ship, the Juan Sebastian del Elcano. He (in many Latin countries vessels are considered masculine and referred to as "he") is a full 4 masted top-sail schooner with square-rigged foremast. Avast ye hardies! Ship Ahoy! Guided by naval attaché' Capitan Francisco Gil de Sola and captained by Capitan Santiago Bolibar, he carries 275 crew members from Spain to meet and greet as they arrive on December 28th to January 2nd, 2003. More...